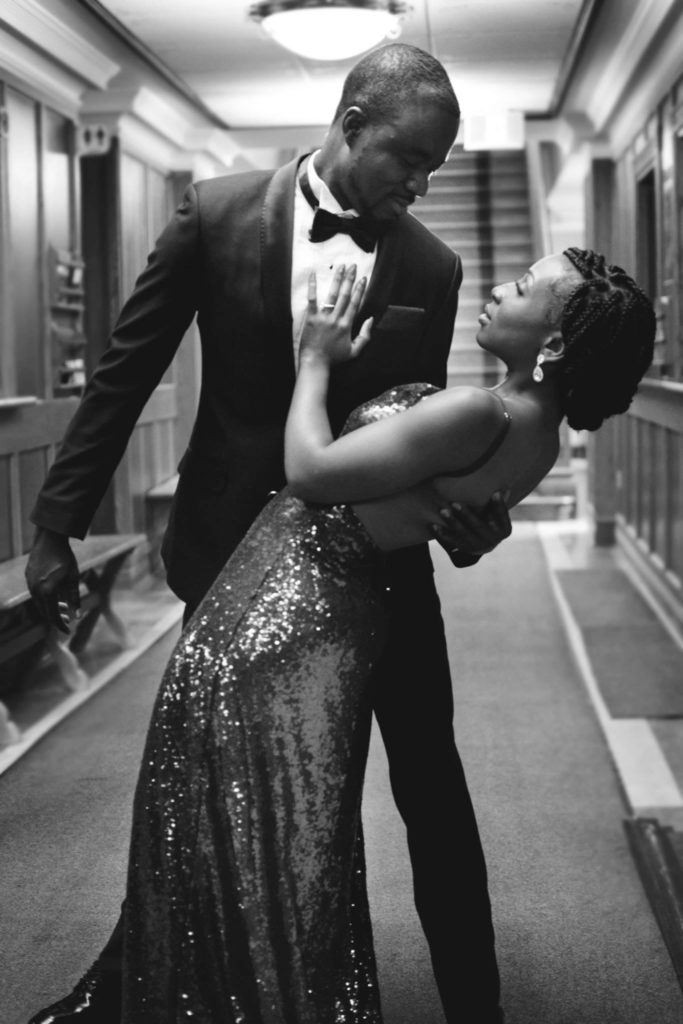 STEVEN & LOIS: COMING TO AMIRIKAH
---
HOW WE MET
Our story began on September 2010 at Bishop's University.
After an exciting homecoming football game, Lois was making her way back to the dorms, when Steven stopped her to introduce himself.
Steven was the Vice-President of the Caribbean African Student Association.
Over the year, they worked closely together on various projects; however, Lois and Steven didn't always see eye to eye. Their conflicting views often lead to heated arguments and debates.
Their mutual friends wondered why Lois and Steven argued so much; maybe, they knew that love was brewing.
As time progressed, Lois and Steven discovered that they shared more in common than previously assumed.
They grew to enjoy each other's company and formed a friendship.
On March 23, 2012, Lois attended Steven's grad formal as his date.
The next morning, Steven presented Lois with flowers and a letter in which he wrote:
"I am writing this letter to let you know that I think you are gorgeous.
Your smile, and your mentality truly shows that you are a special woman…I am asking you for us to take our friendship to the next level.
Take a chance on me and I will be good to you…"
After much convincing from various people, on April 3, 2012 Lois gave Steven a chance and there began a lasting relationship.
PROPOSAL STORY
Steven meticulously planned his proposal with the help of a judge and Lois' colleagues.
Lois, a budding lawyer, had just started her new job at the courthouse.
To her surprise, Steven showed up in the courtroom she was working in and asked for her hand in marriage on August 4th, 2017.
A typical work day for Lois became the beginning of forever.
VENDORS
Photographer: Miguel C Photography
MUA: Jenny-Paola Tillus of @Anaivimakeup
Hair: @Ama.stylezz
---
---