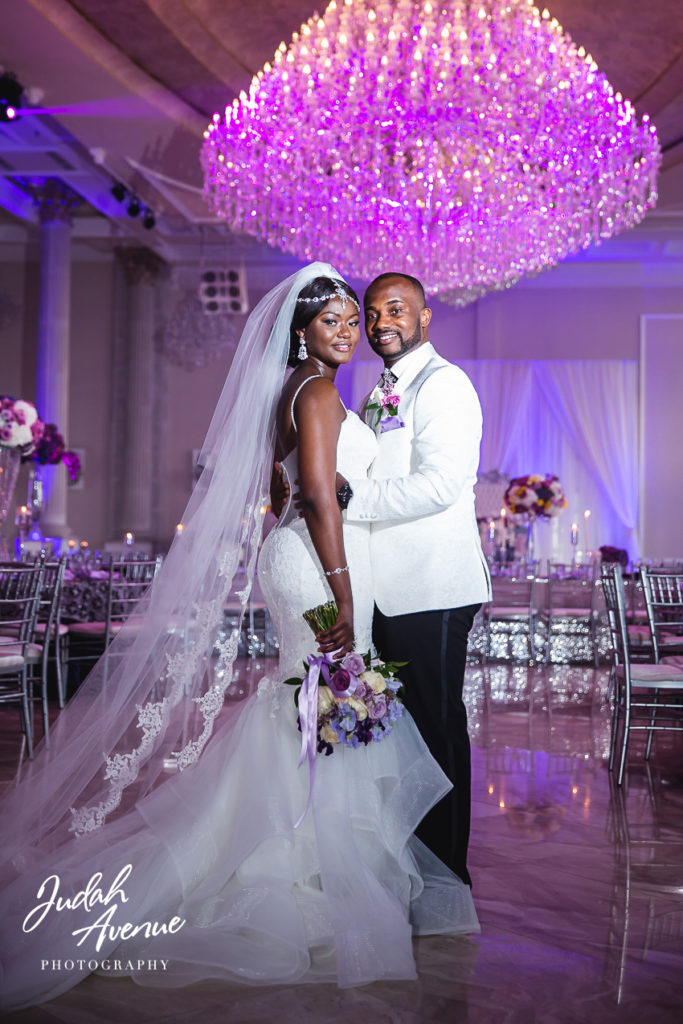 ABIGAIL & MICHAEL: A UNIQUE PROPOSAL
---
Many little girls at some point in their childhood dream of their wedding day. The pretty dresses, the cake, the guests, and – most importantly of all – the Prince Charming she is to marry.
As little girls, these things seem so certain and so simple that no thought is given as to where this Prince Charming is going to come from.
This wedding at the Bellevue Conference and Event Center in Chantilly, Virginia is the stuff that dreams are made of.Though many assume they will meet him in some magical moment, there are times when life doesn't go as planned – and that's ok.
This is exactly what happened to Abigail and her husband Michael. This couple met through a close friend of Abigail's mother.
Convinced the two would be a good match, this friend gave Michael Abigail's phone number, and out of the blue, Michael began texting Abigail.
Concerned that a long distance relationship wouldn't work between them, Abigail had plenty of her own hesitations when they began talking.
But, by the end of the 6 hour conversation, she knew he was the man she wanted to spend the rest of her life with.
If there is one thing that can be said about this beautiful couple, it is that conventional is not how they do things.
They met in a unique way, and Michael proposed in a unique way.
Instead of the traditional one-knee proposal, the couple found themselves in a jewelry store, and Michael asked which ring she would like.
When Abigail finally selected one, they knew from that moment onward they were to be married.
VENDOR CREDITS
PHOTOGRAPHY: JUDAH AVENUE PHOTOGRAPHERS
PLANNER: TINA ROSE EVENTS
VIDEOGRAPHY: MAXWELL JENNINGS
VENUE: THE BELLEVUE VA
GOWN: KLEINFELD BRIDAL
CAKE: EDIBLES CAKE
CATERING: FRANSAR CATERING SERVICES
DJ: DJ SCORPU
DECOR/FLORALS: TINA ROSE EVENTS
HAIR/MAKEUP: HADASSAH ARTISTRY
LIGHTING: AV CREATION GROUP
MC: KOFI KPABITEY
STATIONERY: SIMPLY SLEEK DESIGNS
---
{This wedding was also featured in our Summer magazine issue, to order a hard copy click HERE}
{FULL GALLERY}
---
---